TOP-OF-THE-LINE PANELS
PROTECT YOUR GROUND
THE ULTIMATE GROUND PROTECTION PANELS
Ready to ship

-

99999960

left

---

Panel Dimensions: 4 ft x 3.5 ft (14 sqft)
Panel Weight: 27 lb
Material: 100% Recyclable High-Density Polyethylene (HDPE)
Withstands wheeled and rubber-tracked construction equipment
Guaranteed for 5-years of ground protection
Ships LTL Freight from New York, USA

---

Ready to ship

-

99999991

left

---

Panel Dimensions: 4 ft x 3.5 ft (14 sqft)
Panel Weight: 34 lb
Material: 100% Recyclable High-Density Polyethylene (HDPE)
Handles wheeled and rubber-tracked construction equipment
Guaranteed for 5-years of Ground Protection
Ships LTL Freight from New York, USA

---

Ready to ship

-

99999999

left

---

Panel Dimensions: 4 ft x 3.5 ft (14 sqft)
Panel Weight: 40 lb
Material: 100% Recyclable High-Density Polyethylene (HDPE)
Withstands wheeled and rubber-tracked construction equipment
Guaranteed for 5-years of ground protection
Ships LTL Freight from New York, USA

---
OVER-ENGINEERED
PANEL DESIGN
Our ground protection panels are battle-tested in the harshest conditions so you know you're investing in a panel that can withstand almost anything thrown at it (or driven over it).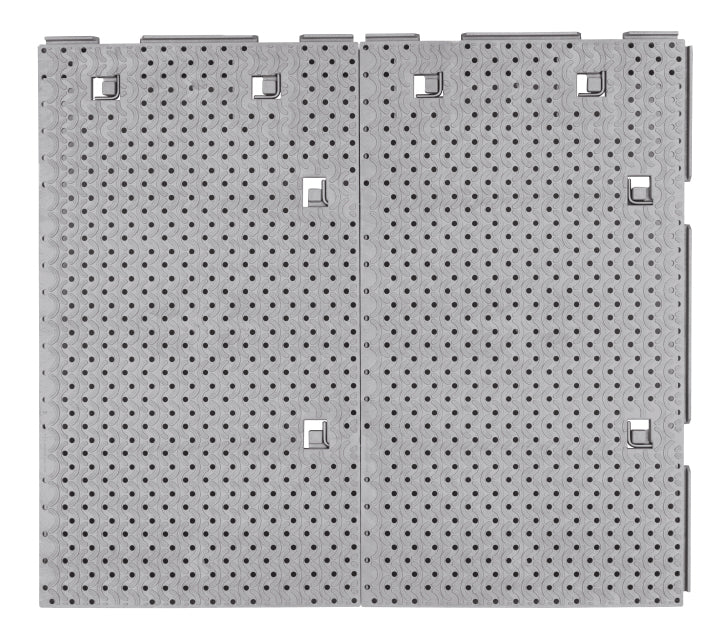 Drainage Holes
Keep your site protected in the rain and mud. Makes clean up and maintenance fast, too.
Anti-Slip Design
Keep your team safe and protected in rain, mud, snow, and ice.
PATENTED FRICTION-FIT CHANNELS
PATENTED FRICTION-FIT CHANNELS
This means no tools and a rock-solid connection when you need it most.
Stainless Steel Connection Pins
Stainless Steel Connection Pins
For maximum stability, quickly kick these pins into action. (optional-use)
Anti-Static Treated
Keep your team and equipment safe by mitigating and reducing electrostatic discharge (ESD)
CUSTOMER
Testimonials
"These fit in the back of our pickup and already light weight so they are easy to move around in our customer side and back yards."
Eric Houwen
"WORKHORSE® panels have been instrumental in our continuing work at our project site."
Michael Marcella
"WORKHORSE® Ground Solutions helped protect our event from ground and vehicle damage in inclement weather."
PJ Skeehan